How to Make 2023 Ornament out of Resin
2023 has just begun and there is no better time than now to create something beautiful to mark the start of a new year and new beginnings. This time, instead of going to the market to get 2023 sign, make it at home using resin. Scroll down to find the supplies that you require and the step-by-step instructions that you can follow to make your own 2023 sign.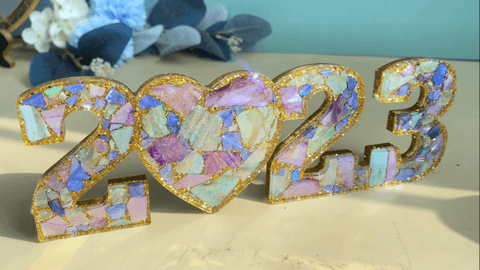 Supplies Needed:
Epoxy Resin and Hardener
3 Crafting Bags of Sea Glass in Indigo Blue, Turquoise, and Purple
Glue
Paint Brush
Precision Tweezers
Resin Curing UV Flashlight
Fine-crushed Golden Glitter
Plastic Cups
Gloves
Step-by-step Instructions:
Take your 2023 silicone mold and start pouring the base layer in it. Use clear resin mixture for the first layer. Leave it for about three to four hours so it can achieve a gel like consistency. This gel-like consistency will allow the elements that you want to use for this project to stick firmly with the base layer.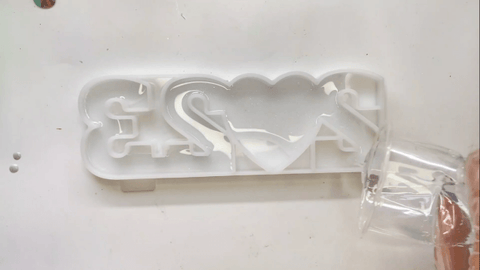 Now take indigo blue, turquoise, and purple sea glass and spread them in front of you. This will make it easier for you to work with them when you will use them one piece at a time to create an exquisite pattern in your mold.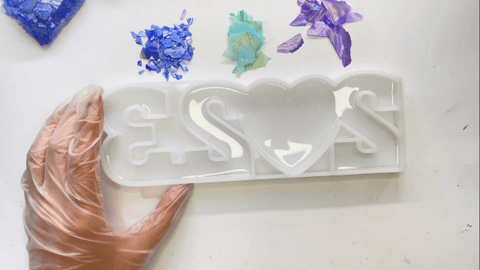 Use a dropper bottle to apply some UV resin with the help of a paint brush to the base layer once it has achieved the gel-like consistency.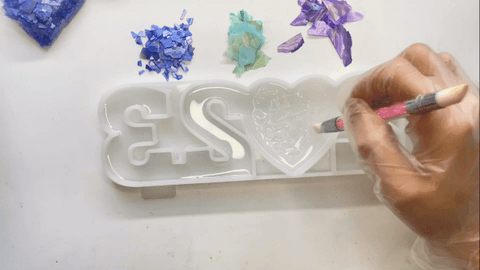 Make use of precision tweezers to take one piece of sea glass at a time and place it in the mold in a way that it fits the shape of the area where it is placed.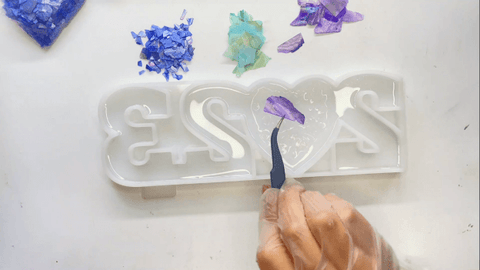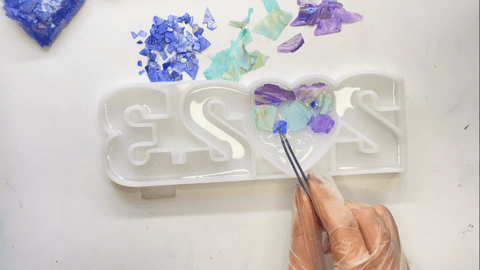 Use all three colored sea glass bags to create a beautiful pattern.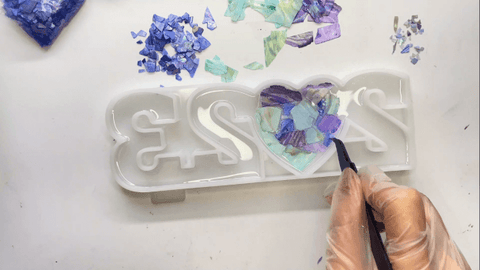 With the help of a resin curing UV light, cure the glue so that the sea glass is set firmly in its place.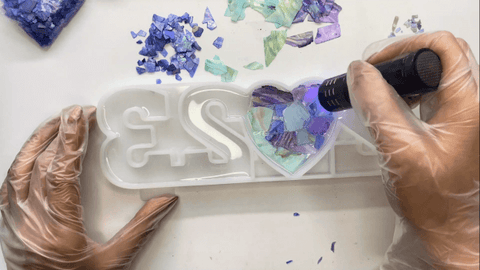 Begin with the heart shape and repeat the same process until the whole mold is covered with the sea glass. Now allow it to set for three to six hours.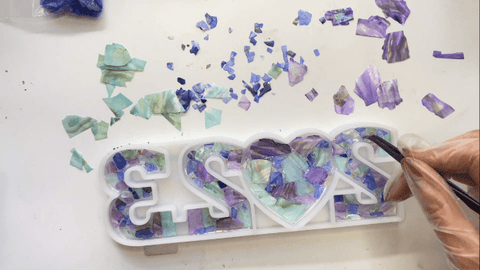 Pour a thick resin layer mixed with fine-crushed golden glitter over the sea glass layer. Make sure that this final layer completely fills the mold to the brim. Now, leave it to cure for about twenty-four hours.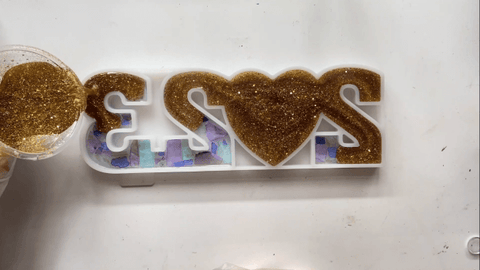 Once your 2023 sign has fully cured, you can carefully demold it.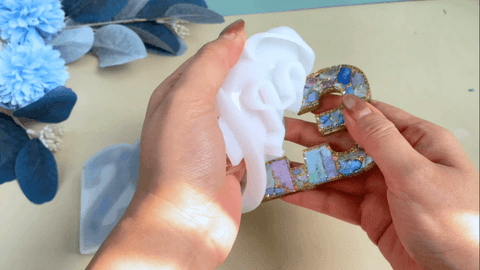 After you have taken it out of the mold, you can either use it in your office space, in your home, or gift it to a loved one.
There are various 2023 signs available in the market that you can get for your home. However, nothing will be as special and personal as something that you make with your own hands. So, it is time to turn your resin game on, get the supplies that you require, put your resin skills to test, and start making your 2023 sign out of resin just the way you like it.