We know you are here because you love resin art or you want to know more about it. We are so excited to share our brand and the story with all the resin art enthusiasts from the world. Thanks for stopping by and listen to us.
How We Start IntoResin?
When traveling to Navagio Beach in Greece in June 2019, we fell in love immediately with the sight of the scenery. The contrast of the blue water against the sandy shores and white cliffs stayed with us long after our trip was over. Memories and photographs hardly did the location justice. And it wasn't until we saw a resin ocean table crafted by an artist on social media that we began to believe there was a way to recreate the type of beauty we witnessed while abroad.

The ocean table was a source of awe not only in its appearance but also in its artistry. The table sparked a love of resin art that we began to explore together. We also have a passion for connecting others with the art form to hopefully spark their interest.
That's why we started IntoResin in 2020. Inspired by nature, we strive to help others see the beauty that is waiting all around them to be transformed into stunning works of art.
What Is IntoResin?
IntoResin is a site dedicated to promoting resin art and publishing quality articles related to the resin art industry. We hope to create a one-of-a-kind resin art encyclopedia. This 
encyclopedia
 showcases all there is to know about the art while also spreading its culture. Our mission is to also create a resin art brand that can unleash creativity, so others will take part in the art form. Because of this, we not only post articles and portfolios, but we hope to develop our own services, products that will help others appreciate and want to get involved in the resin art.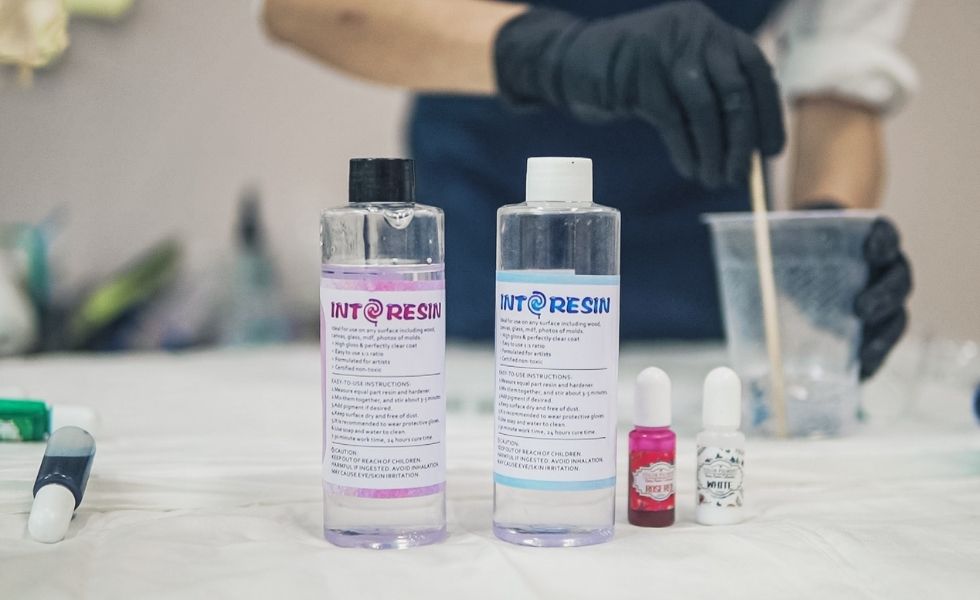 We also engage in the production of the raw materials needed for the art. For example, we sell our own resin, colorants and molds, as well as finished products, including resin jewelry and resin home decorations. By providing a comprehensive service, we can make it easy for people of all interest levels to get involved in resin art.
What You Can Find Here Makes Us Different
With us, you will get a chance to gain in-depth knowledge about resin art and craft. From history of resin art to DIY projects and inspirations to success stories.
On our website, you will find information about latest trends in resin art. Be it How-to's, detailed beginners guides on creating resin art projects, and resin art techniques. Follow them step by step and you can make superb resin artwork too!
IntoResin is the one-stop shop you will need for all your resin projects. Our resin is super crystal clear and gets many compliments from artists. We not only sell high-quality resin raw materials but also have finished resin art products. Feel free to check out our collections.
We believe in customer satisfaction and have very friendly customer service and return policy.
In conclusion, we believe you can discover and fall in love with resin art the way we did right here at IntoResin. 
Further Reading